Helping You Prepare in a Challenging Environment
We are serious about helping you plan for climate change weather patterns. The Garden Angels offer Smart Garden© bio-ecological engineering services to help your landscape investment withstand the test of time, beautifully.  Our in-person consultation service empowers you in our creative process and charts sensible and healthy strategies for the care of your new outdoor environs. We put you in the driver's seat as you prepare your property for future weather events and choose how to live sustainably on your land. Healthy for the environment and smart for your wallet.
Our designs showcase outdoor environments offering exceptional adaptability to a changing climate. Durable LAWN-FREE solutions, low-input solutions and water-wise plantings are our signature.
Changing the vernacular architecture of the Pacific Northwest, one landscape at a time.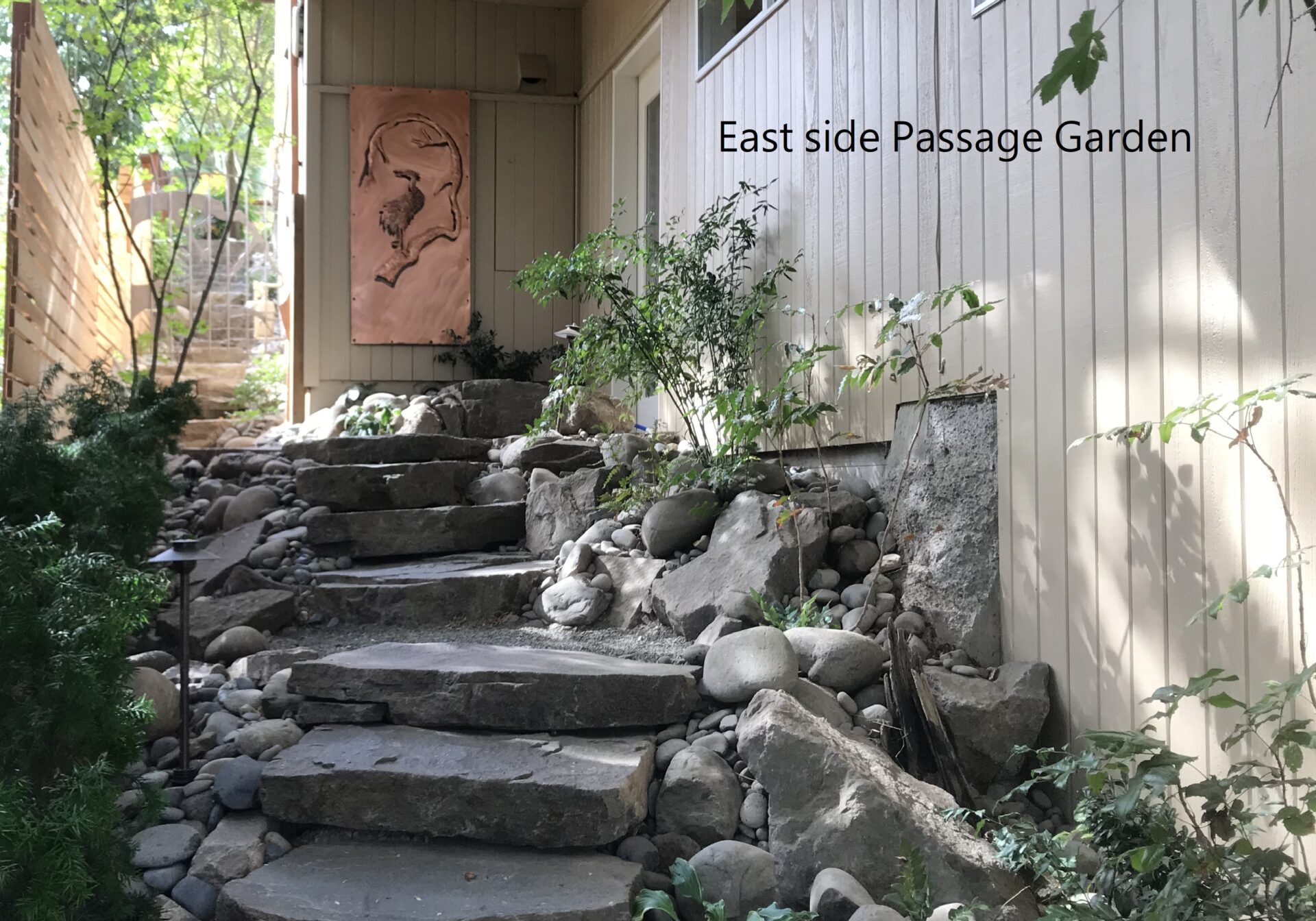 Place-Making Vision, Experience & Expertise
With the requisite professional bona fides, multi-disciplined staff, and decades of experience in design and construction, our plans are buildable and durable.  Smart Garden© solutions are composed of the best materials available to meet design goals. Our signature aesthetic fuses our appreciation for classical design principles with modern styling. Our talented team of creative Angels draws on diverse knowledge in architecture, anthropology, art history, engineering, bio-philia, psychology, construction tech, and horticultural knowledge to treat even the most difficult sites.
We cover all the ground needed to develop landscape gardens which thrive and last a lifetime.
Let's face it, construction can cost a lot of money. Through comprehensive planning services, we help you control costs. We offer photorealistic 3D design imagery, available in a variety of digital formats and products for you and your installing contractor to follow. More accurate than ever, our deliverables help avoid costly bidding and execution errors, saving you hundreds, even thousands during construction. Our pro-network of qualified installers are ready to help you find the best pricing for executing our plans.  We review other costs as well. Ever seeking to protect the site's natural assets during the building phase, we develop implementation plans for the least possible impact on the ground, the waste stream, and water resources; avoiding unnecessary soil and habitat losses and excessive energy uses.
We think of it all so you don't have to.
Heavenly Gardens Created on Earth
Explore the possibilities! Most fees and deliverables between $175.00 – $25,000.00. Our team is helping people and changing the world, one garden at a time!
Because, Gardens Are for People!
Call us to set up a site assessment today!