The Garden Angels Landscape Design & Consulting:
we know how to bring the right people together
As the driving force behind The Garden Angels, founding Principal Elizabeth Powers has turned a lifelong passion for nature and creativity into one of the Willamette Valley's most successful and innovative landscape design & consulting firms. Inspired by the classic gardens in Europe, the Mediterranean, and the temperate lushness of Oregon's natural environment, Elizabeth's body of work is enunciated by an exacting attention to detail. Like a great piece of music, her gardens emote curiosity, harmony, and playful stuff of memories.  Each place is an opus in rhythm, dynamic range, percussion, intonation, and color highlights; groundwork of our daily lives. As they say, "Life began in a garden" and, like a great conductor, Powers devotes every effort to the art & ensemble of garden making.
Powers brings creative and technical skills to the drawing table: an artist from childhood with undergraduate work in music performance, she leveraged her resourceful nature in the study of landscape design at the University of Oregon. Elizabeth launched her design practice, The Garden Angels, in 1994.
As a technician, Powers is a specialist in sustainable landscape applications, grading & drainage, ornamental & native plant applications, and riparian & natural area restoration. She independently studies various heritage landscape technologies (bringing back the "old" ways of gardening), in the effort to create human connection and stewardship with the land, down to the smallest of suburban footprints. Powers has been instrumental in the establishment and development of the Lord & Schryver Conservancy, a local cultural historic preservation and cultural organization, with her love of history, local vernacular and garden architecture.
Powers sums it up:
"Today, new climate realities and pandemic issues are steering all of our design products. I'm hopeful that our grounded designs help cultivate a healthier future for us and Earth. Watch for dramatic changes to our signature elements, as we develop beautiful new applications which push the envelope on the conventional model of residential landscaping."
Elizabeth is an educator and enjoys opportunities to lecture on a variety of garden and sustainability topics. She has been active as a volunteer in the Willamette Valley, working to preserve and restore historically significant gardens, natural areas, and cultural spaces. She recently retired from Chemeketa Community College, where she served for over 2 decades as adjunct professor, sharing her knowledge with the next generation of landscape designers, horticulturists, contractors and business professionals. She continues to guide The Garden Angels, changing our local environs and outdoor spaces, one garden at a time.
Photo at left taken at the COVID-19 Memorial Garden at Geer Park in Salem, Oregon. Oh, and she still likes to play the piano.
Landscape Designer / Sales Manager
Casey Robinson worked in a number of intellectually creative spaces prior to moving into physically creative work with The Garden Angels. She worked in the financial field for many years, ending up as a technical project manager for software development projects. The call of landscape design, however, became too strong once Elizabeth designed her backyard. "Landscape design completely changed how I lived and experienced the outdoor spaces of my home, and caused me to re-evaluate the importance of working in a creative field as a career. I found myself not only entertaining more, but discovered my friends and loved ones were specifically drawn to my outdoor space in a way I'd never previously experienced. I loved the way our design created art in the actual layout of my backyard, and the opportunities it provided for drawing in nature around me with plants, insects, and bird habitat."
A lifelong musician, creative, and lover of the arts, Casey has traveled the world to see ancient and modern architecture, Tuscan gardens, Greek landscape, and much more. These experiences fuel a broad vision palette for landscape installations in her home state of Oregon.
Today, Casey is committed to The Garden Angels as a design professional, sales manager, and Elizabeth's apprentice.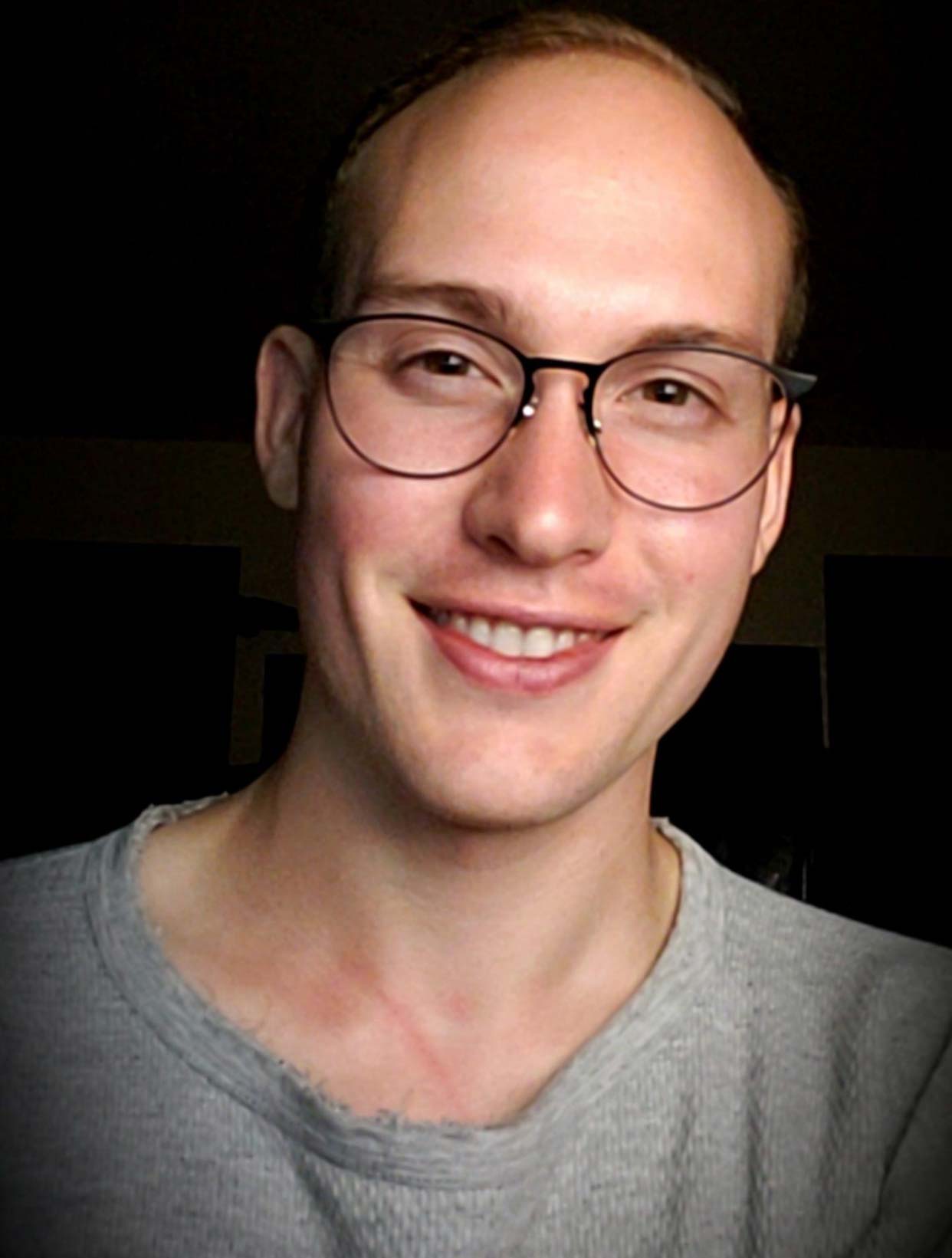 Lead Designer, Bio-Ecological Systems Engineering & 3D Products development
Andrew Walker is an Oregon transplant, originally from the foothills of Northern California, working as The Garden Angels' 3D production specialist. He has received two Bachelor's Degrees in both Psychology and Ecological Engineering from OSU and has interests in philosophy, cognitive science, and green architecture. Previously, Andrew worked at the OPEnS environmental sensing laboratory on the OSU campus, and also spent many years as a barista where he developed a passion for coffee and conversation.
It is Andrew's hope that he may further develop his environmental design skills from his talented and passionate team at The Garden Angels. Andrew would like to return to school one day to pursue either Controlled Environmental Systems or Green Architecture so that he may create sustainable housing and production systems. He shares the belief that the most awe inspiring and efficient designs can be achieved with proper integration of both human and ecological systems.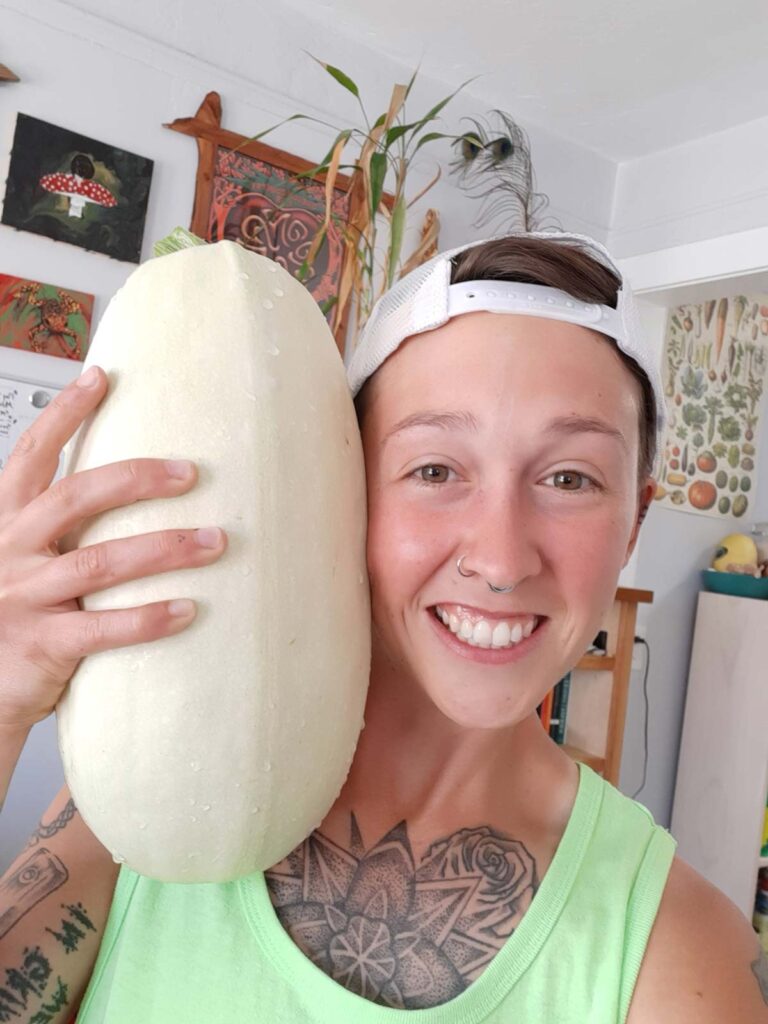 Horticulturist, Plant Acquisitions Manager, Certified Permaculturist
Since a young age, Ellen has had a strong interest in the environment and all things nature-related. That broad, overarching fascination became more refined when she attended Chemeketa Community College and took a HORT 101 class, and quickly fell in love with the plant world and finished the Hort program at CCC with an A.A.S. degree in Horticulture.
From there, Ellen worked various jobs both within the horticulture field and without before returning to school at Oregon State University in 2016 to further develop her horticultural knowledge base with a focus on ecological and sustainable horticultural production, permaculture design, and organic farming. In 2019, she graduated with a B.S. in Horticulture and certification in permaculture design and principles.
Since then, Ellen has apprenticed for 2+ years doing custom carpentry and construction in the family business. During this time, she discovered an overlap between her interest in carpentry and horticulture: landscape design. In early 2021, Ellen joined The Garden Angels as horticulturist and plant manager.
"I believe that in order to foster a happy, healthy future, it is essential that landscapes are not only aesthetically pleasing, but also multi-functional, sustainable, and provide important ecosystem services. It is my goal at The Garden Angels to emphasize and implement this holistic approach to our landscape designs and plant choices."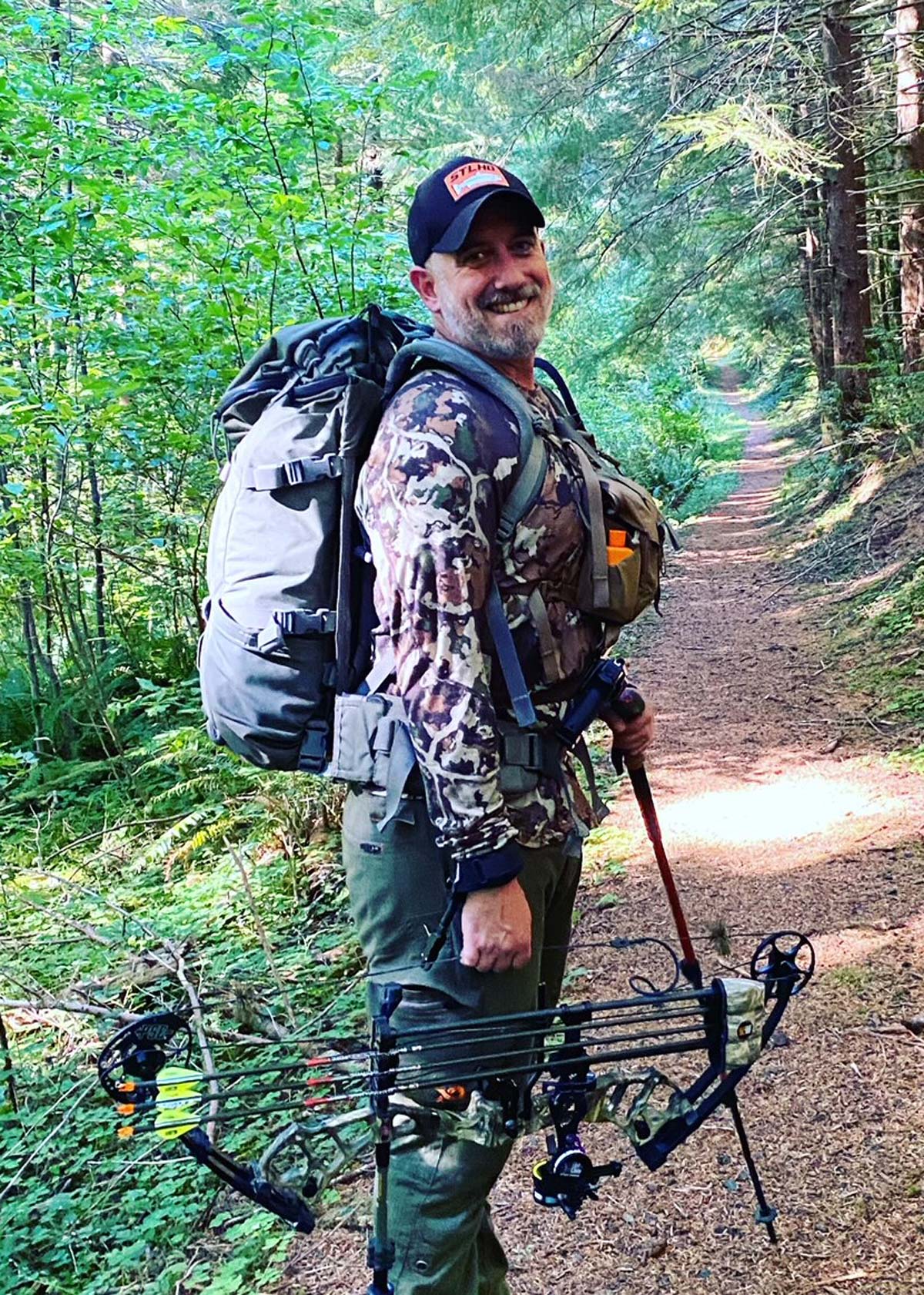 Physical Plant Manager, Special Projects Designer, Inventory Control Specialist
Ryan Auclair is a New England native, and as a feckless liberal arts major with a taste for adventure, joined the Army at a tender age. After his military service, Ryan became a project manager, working in the aerospace and government sectors. A lifetime of working outdoors and a deep enjoyment of vegetable gardening and landscaping led him to The Garden Angels, where he helps out as a production specialist, handyman, maintaining the plant yard, and supporting the team in whatever way is needed.
Ryan is an avid outdoorsman, reader, cook, and musician.